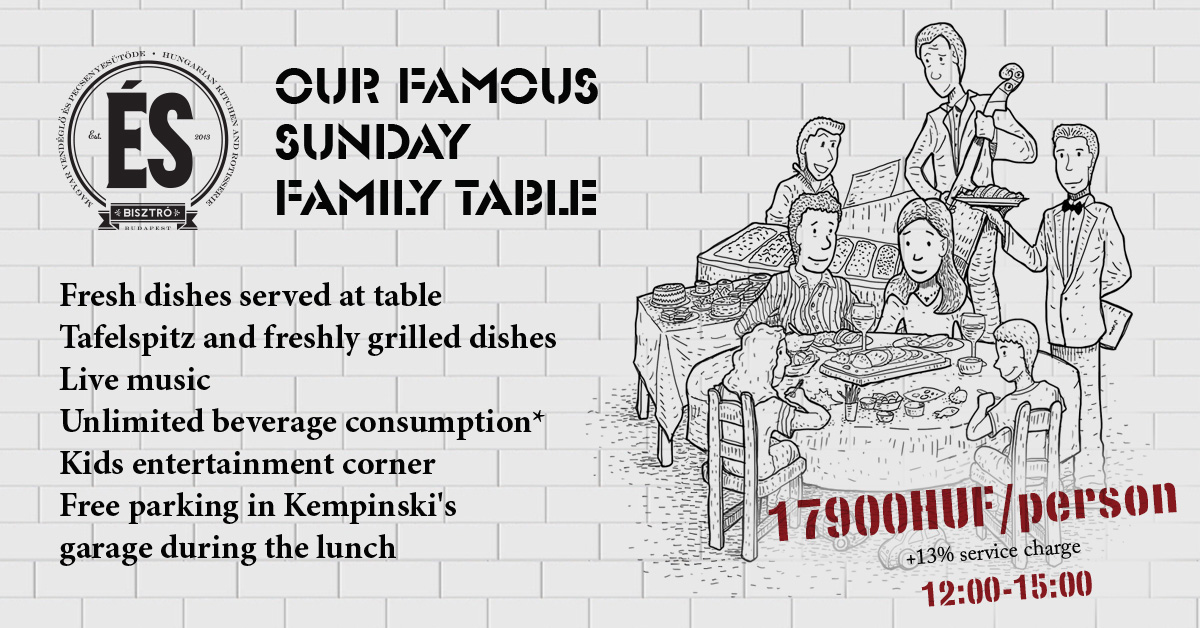 1. Fresh dishes served at table
Our professional waiters bring your chosen dishes to your table. No buffet lines; just comfort and leisure. Please enjoy your meal!
2. Live music
Live music makes for a great atmosphere, that's why we organise an amazing band for our Family Tables.
3. Kids' entertainment corner
Once the kids finish their meal, they will be impatient. So we offer cheerful and super games for the little ones.
4. Unlimited beverage consumption
You can drink our soft drinks, draft beers and the house wines with no limitation. We recommend our bubbles, because every family lunch is a feast and celebration.
5. Free parking in Kempinski's garage during the lunch
Parking in a downtown is a challenge sometimes, but not for us. Parking is free in the Kempinski garage.
Reservation:
+36 20 474 5000
info@esbisztro.hu