Takeaway gourmet boxes are available for pick-up between 1 and 6 April 2021.
Please place your order 48 hours before you come to pick it up at info@esbisztro.hu or on +36 20 474 5065.

Easter Treats Takeaway Box
that contains
-Home-made rye bread 180g
-Rillette from rabbit with truffle 100g
-Egg cream with fresh chives
-200g Wurzelspeck with fresh horseradish, red radish and spring onion
-Cold served cooked Easter ham 500g, served with horseradish cream
-Baked biscuit Easter rabbit
-Sauska Cuvée white wine
Price: 25 000 HUF
Easter Gourmet Box for 2 People
that contains
-Pressed terrine of rabbit and goose liver apricot chutney
-Ceviche from scallops with avocado and passion fruit
-Honey-roasted carrots with fresh goat cheese and aged mangalica ham
-Vanilla-scented panna cotta with marinated strawberries
-Sauska Cuvée white wine
Price: 20 000 HUF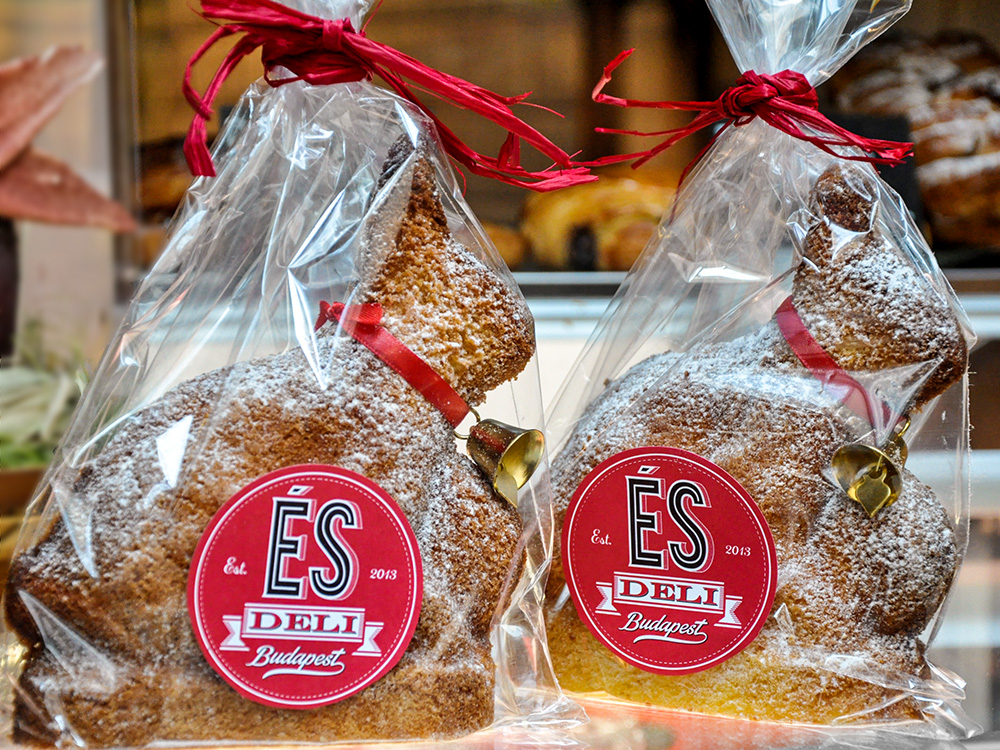 ÉS Deli Offer for Easter
Come and enjoy our easter specialties at ÉS Deli!
-Baked biscuit Easter rabbit
-Easter brioche with cooked egg
-Easter ham roll
-Brioche sandwich stuffed with aged Easter ham, arugula, pickled cucumbers, mustard and fried onions
-Cream cheese mousse with carrot cake
-Home-made eggnog truffle
-Chocolate lollipop
-Home-made macarons